The Ultimate Guide to Choosing the Perfect Hiking Tent
Hello, fellow adventurers! Today, we're diving into the world of hiking tents. Yep, that's right. When it comes to hiking, one of the most essential pieces of equipment is your tent. It's your home away from home, your shelter from the storm, your cozy cocoon in the wilderness. So, let's answer some of the most common questions about hiking tents.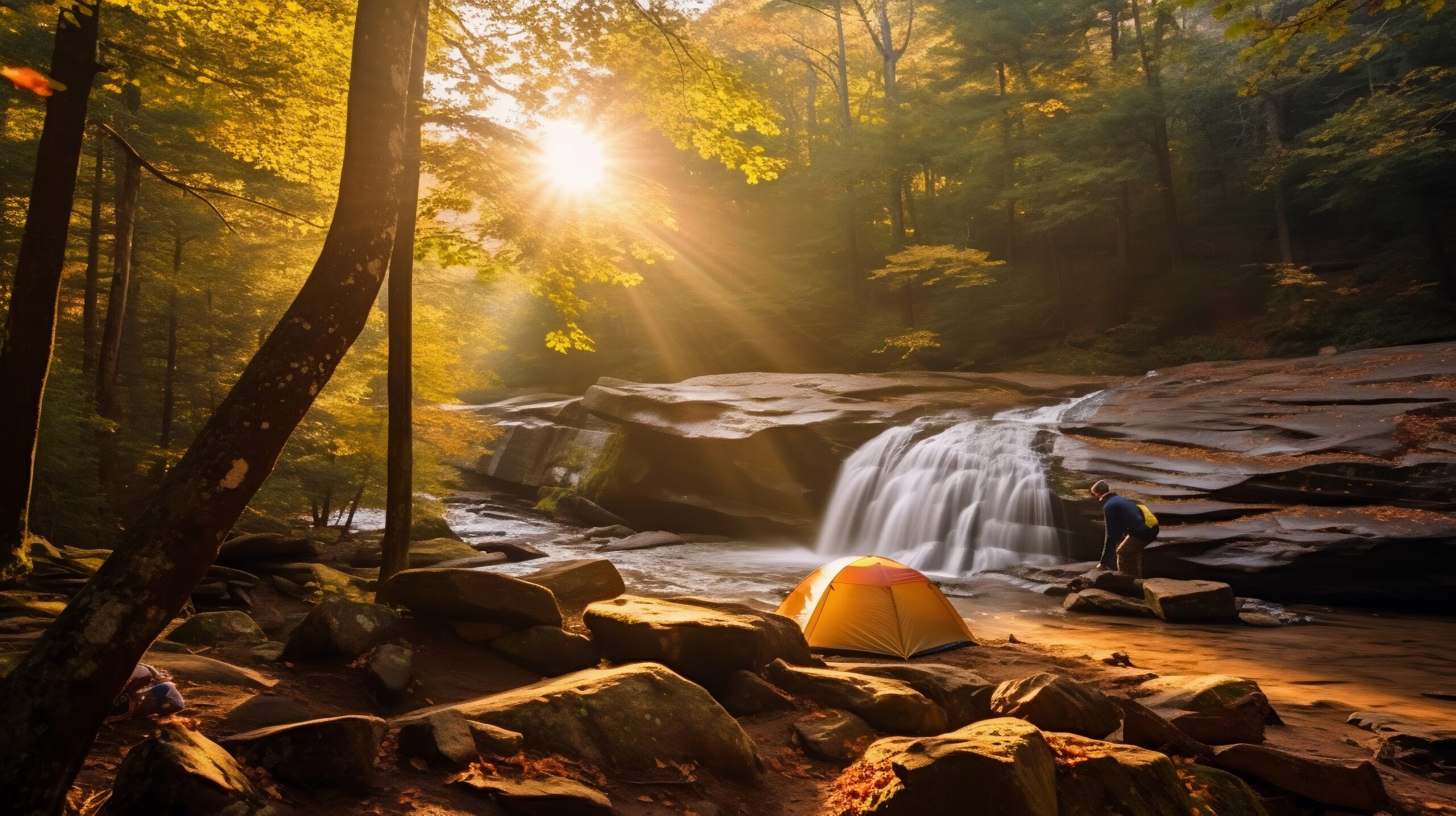 What to Look for When Buying Hiking Tents?
When buying hiking tents, there are a few key factors to consider. First, think about size. How many people will be sleeping in the tent? Do you need extra space for gear? This two-person hiking tent is a great option for couples or friends, while this one-person hiking tent is perfect for solo adventurers.
Next, consider the weight. When you're hiking, every ounce counts. Look for a lightweight hiking tent that won't weigh you down. This ultralight hiking tent is one of the lightest on the market, making it an excellent choice for long-distance hikes.
Finally, think about durability and weather resistance. You want a hiking tent that can withstand the elements, whether that's heavy rain, strong winds, or harsh sunlight. Look for a hiking tent with a high waterproof rating and strong, durable materials.
Understanding Tent Materials
When it comes to hiking tents, the materials used can make a big difference in terms of weight, durability, and weather resistance. Most tents use nylon or polyester for the tent body and rainfly, and aluminum for the poles. Nylon is lighter and more durable than polyester, but it's also more expensive. Aluminum poles are strong and lightweight, making them a popular choice for hiking tents.
What Hiking Tents Do Backpackers Use?
Backpackers typically use lightweight, compact hiking tents that are easy to carry. The most popular types are one-person and two-person tents. These hiking tents are designed to be lightweight yet durable, with features like aluminum poles, ripstop fabric, and full-coverage rainflies to protect against the elements.
What is the World's Best Lightweight Hiking Tent?
While "the best" can be subjective and depends on individual needs, one of the top contenders for the world's best lightweight hiking tent is the Big Agnes Fly Creek HV UL2. Weighing in at just over 2 pounds, this hiking tent is incredibly light yet offers enough space for two people. It's also freestanding, which means you can pitch it anywhere – a feature that many lightweight hiking tents don't offer.
Which Hiking Tent is Most Waterproof?
When it comes to waterproof hiking tents, it's all about the hydrostatic head rating. This measures how much water pressure a tent can withstand before it starts to leak. A higher rating means a more waterproof tent. The MSR Hubba Hubba NX has a 3000mm hydrostatic head rating, making it one of the most waterproof hiking tents on the market.
Season Ratings of Hiking Tents
Another important factor to consider when choosing a hiking tent is the season rating. This tells you what kind of weather the tent is designed for. Most hiking tents are either 3-season or 4-season. A 3-season tent is designed for spring, summer, and fall, and should be able to withstand rain and light snow. A 4-season tent, on the other hand, is designed to withstand heavy snow and strong winds, making it suitable for winter camping.
Wrapping Up Your Search
In conclusion, choosing the right hiking tent for your trip is all about considering your specific needs and preferences. Whether you're a solo hiker or a duo, prefer ultralight gear or prioritize durability, there's a perfect hiking tent out there for you. Remember to consider factors like size, weight, material, weather resistance, and season rating when choosing your tent. Happy camping!